Hot sales FTTH Fiber Optic Tool Kits
Product Detail
Product Tags
Fiber optic cable tools List of goods:
1: FTTH Tool kits, upgrade kit with tool bag , not afraid of scraping and grinding, large space in waterproof bag, very convenient.
2: Optic fiber tool included FC-6S metal fiber cutter (24 knife one-sided, automatic return knife)This FC-6S optical fiber cleaver is available with a single fiber adapter for 250 to 900 micron coated single fibers. It is a simple operation for the user to remove or install the single fiber adapter and alternate between mass and single fiber cleaving.
3: Fiber optic tool sets included CFS double mouth Miller forceps that applicable fiber for 250um + protective layer , material is antirust primer ,length is 165mm , weight about 126g.
4: Leather fiber optic stripper that applicable fiber is 1/2 core fiber ,scope is 3mm(w)*2mm(h),fiber coated diameter is 0.25*0.9, cladding diameter is 125um, blade life (metal reinforcing core 1000 times , non-metal reinforcing core 2000 times ).
5: Tools with 2 1 fixed length guide rail bar, the utility model is used for making cold connector, positioning the dimension to open and peel the outer of the optical cable and positioning it on the guide rail , putting in the cutting which is convenient to use and improve the works efficiency , it is suitable for different specification of cold connectors.
6: Wire fixtures.
7: Knife plate hand.
8: Optical power meter (grey section) (optical power SC adapter), 3 in-1 fixture :Fit for bare fiber,drop cable,fiber pigtail .No need to change fixtures or fixed length.
9: 5 kilometre metal red pen, the fuselage is made of metal which prevents smashing during use, this red pen uses laser heat, easily penetrates optical fiber, stable.
10: Fiber cutting tool package.
11: Alcohol bottle.
12: Screw driver.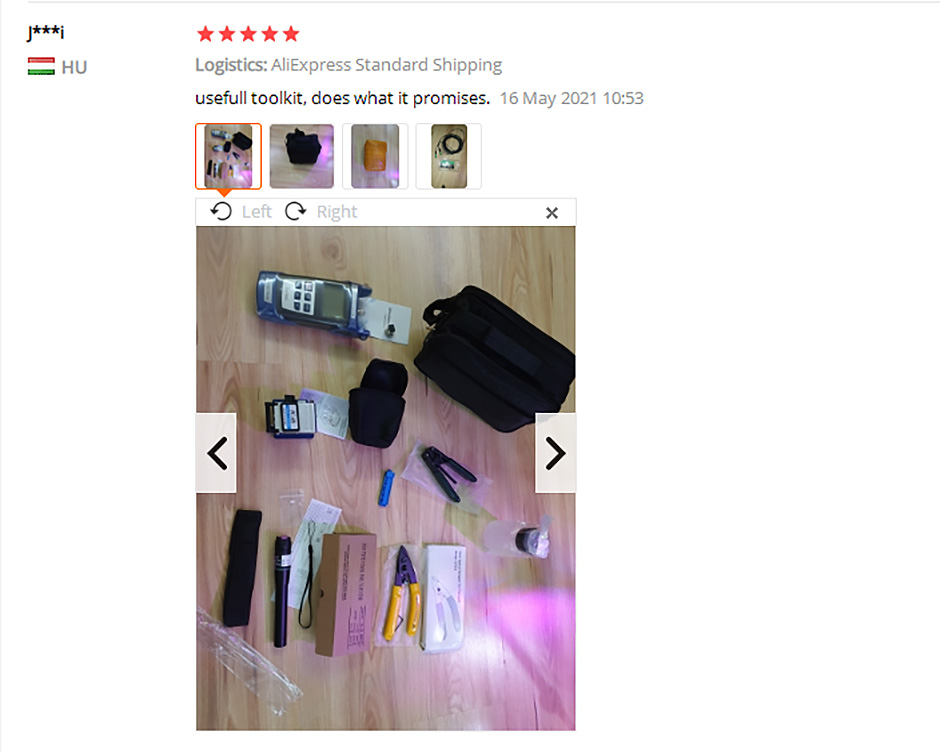 The Package information as the follows:
25pcs/carton
30kg/carton
Carton size:60*40*40cm
---
Previous:
Best sales Fiber Optic Cleaners pen
---